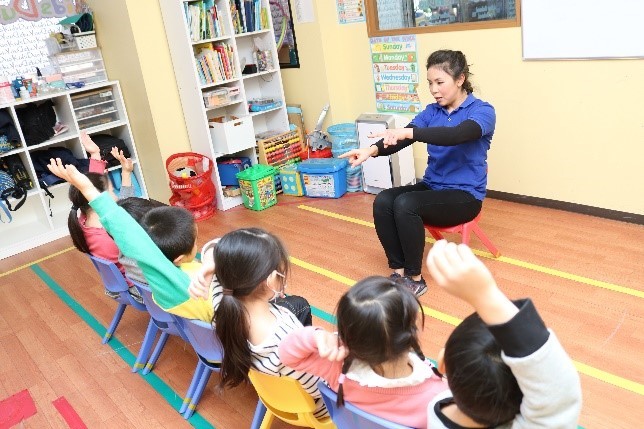 Kids Duo  "Play in English, Learn in English!"

?Safe, secure and immersive afterschool environment
?Children acquire English skills through immersion and play
?Students are exposed to different cultures and ways of thinking
?Fun and engaging activities, all in English

Interview with a Kids Duo teacher: ーWhat is a day at Kids Duo like?
"We have about an hour prep time in the morning and after that, we have our lunch break. The kids start coming in at about 2:30 PM.

During the classes we have various activities such as "Fun with the teacher", show and tell, phonics, P.E., vocabulary class or circle time with snack-time and bathroom breaks in-between. We also have presentation time, so the kids can not only learn English but also improve their social skills. For the elementary class, we have project time during which we practice the four C-skills (Critical thinking, Collaboration, Cooperation, and Creativity). We believe that this will help them both in school and later life." Read the full article